About Us
HD Software Technologies, LLC. has always maintained direct contact with our clients and continually focuses on meeting business technology requirements. Our Information Technology services primary mission is to provide our clients with seamless service delivery in developing and maintaining ERP, Automation and Data areas
We understand what our clients want and our whole team strives to find the right match in the fastest possible timeline.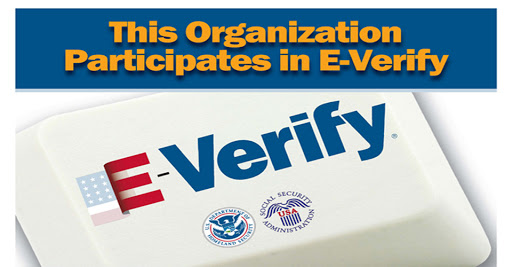 Services
Makes sure that you have the right people and right teams in place. We give fast and full response to your requirements. We concentrate on understanding the scope, specific needs and details of clients and employees, in order to develop an effective strategy to meet your goals. We provide services to all our clients with most knowledgeable expertise for substantially any IT application, including those on the leading position of information systems technology. Our employees have tremendous variety of business and technology backgrounds; have assured success in all projects. Leading companies continues to depend upon our magnificent services and outstanding reputation to meet their individual project needs. We are expertise in the following areas
Certified Automation Anywhere, UiPath, Blue Prism developers provide pragmatic solutions to automate your processes across functions
Careers
RPA Developer (Remote) 5+ Yrs
We are looking for Automation Anywhere Master Certified RPA developer
Atleast 5 years of experience with 3 years of relevant experience in Automation Anywhere
Prior experience of having implementing RPA bots using Automation Anywhere version 11.0 or higher
Knowledge to analyze log details available in control room after implementing development or testing phase
Knowledge to analyze log details available in control room after implementing development or testing phase
Knowledge of Scheduler and trigger of task from AA client and control room
Knowledge of different types of methods to run AA tasks.
Experience working on Metabots, IQ Bots.
Analyzing, understanding and documenting the business processes in detail where required
Creating and documenting test procedures and scenarios for the pre-UAT phases
Experience in implementing automation solutions in Microsoft AXAPTA, SAP.
Must have prior experience in dot net , SQL Database, VB / Java Script and Excel macros.
Education: Bachelors Degree in Computer Science Engineering
RPA Business Analyst (Remote) 5+ Yrs
At least 5 years' experience working on automation projects atleast 2 + years with Automation Anywhere.
Should have deep understanding of Automation process, requirement gathering
Engage with functional teams to identify opportunities, build process improvement maps and translate into RPA roadmap for the function.
Partner with RPA developers to build, test, deliver and support RPA solutions.
Drive adoption and communication of RPA products and services. Translate advanced outcomes into intuitive narratives.
Experience working in agile environment.Experience with Robotics Platforms
Healthcare BA with Robotics experience, Good communication and customer management skills
Well versed in Agile methodology and User Story management.
Experienced with process re-engineering concepts.An excellent analytical and problem-solver.
Proficient in capturing Current and Future processes.Creative self-starter, highly organized, disciplined, and detail oriented.
Passionate about the application of automation tools to reduce manual processes.
Ability to collaboration with technical developers and on products and solutions
Ability to build trusting relationships with partners and customers quickly through an inclusive working approach and communication.
Bring external views and research to advance the organization's use or RPA capabilities.
SQL Database Administrator (Remote) 5+ Yrs
5 years of Database Administration experience supporting data driven applications in hosted environments
Advanced knowledge of MSSQL (2008, 2012, 2014) including SQL Server Reporting Services (SSRS), MySQL and Derby Database systems required
Should be able to install the database software, setup databases from logical structures, and monitor and maintain the databases
Must have experience in SQL performance tuning, query optimization, SQL Profiler, reading query plans and database security
Must be proficient in developing procedures, functions and triggers, creating indexes and constraints, setting up backup and restore mechanisms, tuning the databases and capacity planning
Knowledge of SQL Server high availability solutions such as Always On/Database Mirroring and administering databases in a network configuration
Experience in Windows 2008 and 2012 Servers, MS Access, Excel, Java Development Environment, .Net Environment, MSSQL tools, VB Scripting, SSIS essential. Familiarity with Oracle, Powershell, VBScript, .NET, Java programming is a plus
Data transfer technologies is desirable. SQL Server MCP/MCDBA certification is desirable but not required
Qualification: Graduate in Computer Science
Contact Us
HD Software Technologies LLC
This magnitude of expertise allows HD Software technologies to respond on time, in environments where complex variables and change are daily challenges.
10636 Warburton ct
Ellicott city, Maryland 21042
contact@hdsoftwaretechnologies.com